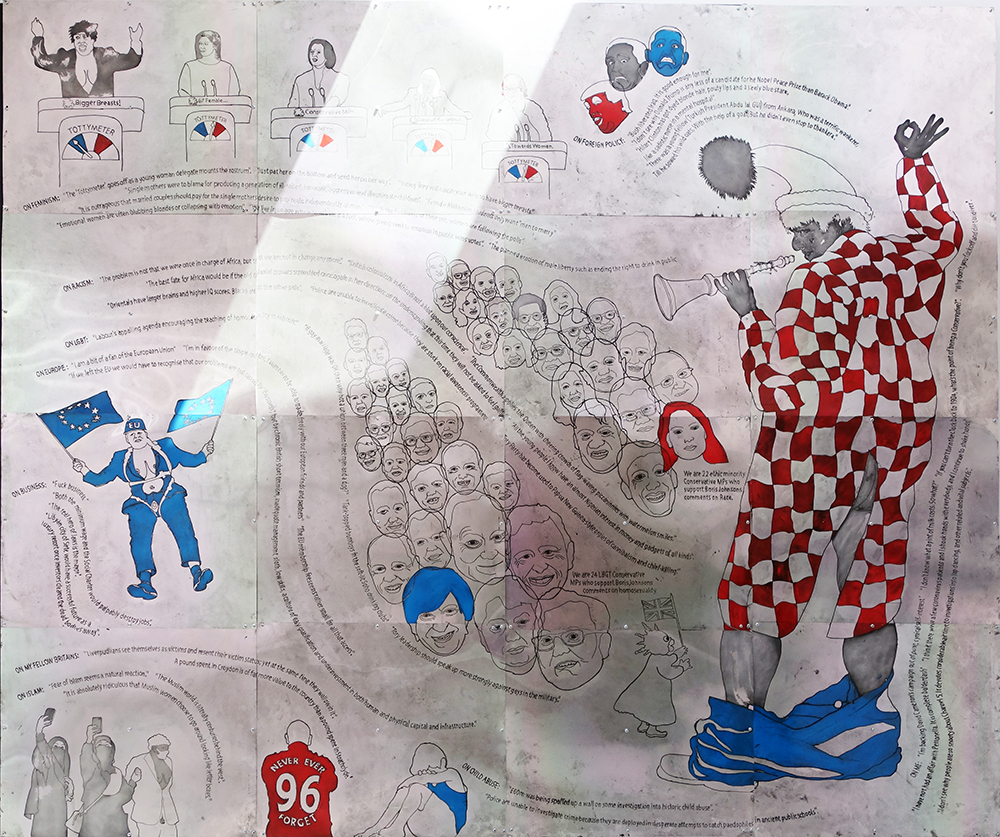 Exploring the quotes of Boris Johnson
CATCH ME If You Can! is an exhibition originally comprising of a single large etching (with the same title) etched, sprayed and inked on recycled printing plates responding to sexist, homophobic and racist quotes written by Boris Johnson over the last twenty years as a political columnist before he became Prime Minister of Great Britain.
CATCH ME If You Can! was first exhibited in June 2021 at the Daisy Laing Gallery, Penzance, in response to the G7 summit which was being held at Carbis Bay, Cornwall.
Later in the show this artwork was joined by a second piece called Ssshh!.
CATCH ME if you can!
Etching size: 240cm wide x 200cm high
Ssshh!
Etching size: 150cm wide x 110cm high

Hover over the image to see the quote.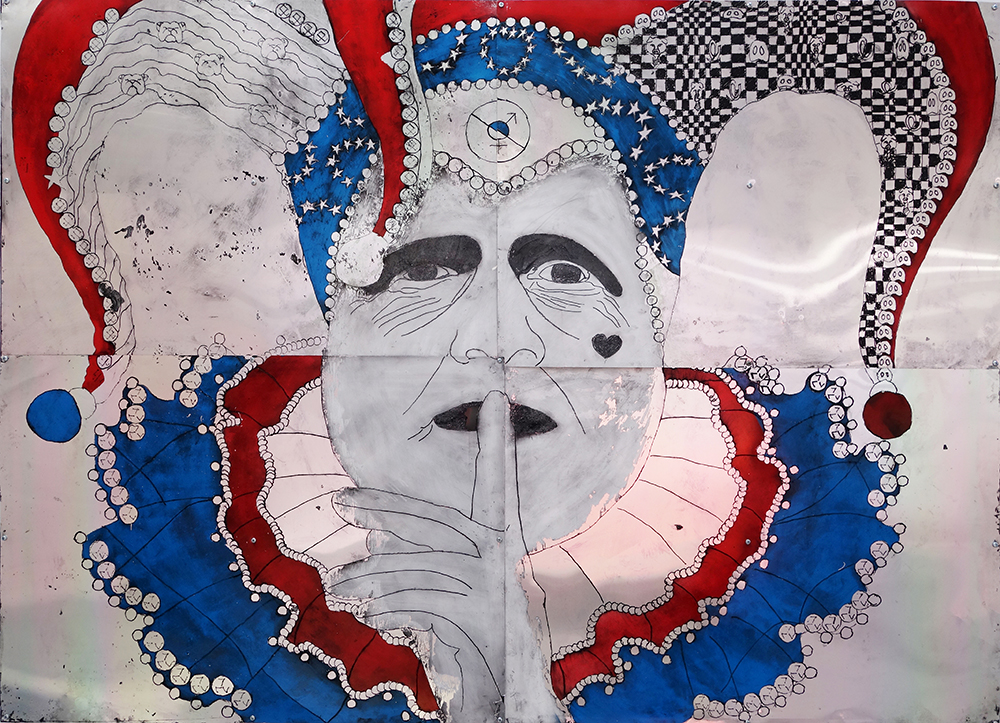 First shown at 'Into The Light', an open show held by Penzance Studios at the Gallery, Penzance School of Art.
Size: 160cm x 120cm. Medium: Etched, sprayed and inked recycled printing plates. £800.00.
CATCH ME If You Can performance
In conjunction with the show I created a performance piece based on the my etching and performed it outside the G7 press centre in Falmouth.
The performance consisted of me dressing up as one of the Boris Johnson characters in the etched artwork and reading out twenty of the illustrated fifty quotes.
This performance was featured in The Guardian and went viral on Twitter reaching 140,000 likes.
Watch CATCH ME If You Can Film